News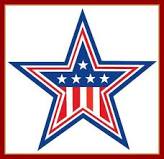 Co-workers help a friend in need on Veterans Day
By Rick on November 12, 2012
Topics: Auto Glass, Mobile Service
Categories: Auto Glass, Customer Service
Veterans day is more than a celebration of those that served in the military. It is a reminder that one of the most basic and rewarding things that we can do in life is to help others. Some of those that served in the military gave there life as the ultimate sacrafice. Although not all of us can give as much as those that served, we can help our fellow man or woman in other ways.
Last Friday we received a call from a customer inquiring about a price on replacing her broken car window. After not hearing back from her within 24 hours, we did as we always do and followed up with her on the next business day.
This Monday was not just any other Monday, today was Veterans day, though some businesses were closed, Rapid Glass was open to assist our customers. The customer explained to us that the price was fair, our customer service employess were very friendly and she would like to use us as her auto glass shop of choice. Unfortunately she didn't have the funds readily available and wanted to schedule the installation two weeks from today when she would have the money.
This Monday was was different in another way as well. Within a 36 hour period, our tempurature went from nearly 70 degrees to windchills in the single digits on this frigid Minnesota morning. Minneapolis had been hit by the coldest weather in over eight months, not a good time to be driving around with a broken car window with only a garbage bag covering the opening.
A few minutes later the woman called us back fighting back the tears. Her co-workers had gotten together and had taken up a collection to pay for her auto glass replacement. What really struck me about this is when I looked at the work order details for the installation location. This woman worked at the Minneapolis Veterans Administration hospital. She was actually serving, those that had served in the military…now others were helping her.
It just goes to show that kindness is contagious. Keep that in mind next time you see someone in need and pay it forward. It may be you that needs help some day.