News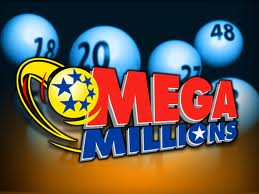 Mega Millions Lottery sure to top $640 Million!
By Rick on March 30, 2012
Topics: Mega Millions, Safety, Windshield Replacement
Categories: Windshields
Water coolers throughout the country (or at least the 42 states participating in the lottery) are a buzz about the the highest Mega Millions payout in history. Even if you take a lump sum payout, you would still receive over $324 million after taxes. Although we all know the odds are slim, for $1 we can all be part of this historic event. For many of us, it's all about the "What if's and What would I dos. What if I won and what would I do with the money. Would I buy a new car, a new house perhaps? Would I keep working at my job, or quit and travel the world?
Before any of us goes out and puts a down payment on something as exciting as a new Ranger boat and Yamaha outboard (Which is what I would do), perhaps you should consider these statistics:
Odds of winning this lottery are 1 in 176 million
You are 50 times more likely of getting struck by lightning or 1 in 3000
You are 8000 times more likely of getting murdered
You are 20,000 times more likely to die in a car accident.
After reading those statistics, I thought if people believe they could "hit" the lottery at those extreme odds, why would you want to take the chance of dieing in a car accident because of an improper windshield replacement. I repeat…20,000 times more likely to die in a car accident than to win the lottery.  Which is why you should choose a Windshield Replacement company that doesn't cut corners. At Rapid Glass every installation  is  completed as if your life depends on it. We utilize OEM Quality glass, Factory Approved Sealers, Certified Technicians and provide a written Lifetime Warranty.
For those of you who won't hit the big Jackpot, we have a consolation prize for you. Call Rapid Glass during the month of April for an Auto Glass Repair, Windshield Replacement or any other Glass Installation for your Home or Business, show us your losing lottery ticket and we will give you 10% off the price of your glass or a Free Box of Steaks.
We can't guarantee you'll win the lottery, but we will do everything we can to keep you and your family safe, and to prevent you from becoming  just another "statistic".