News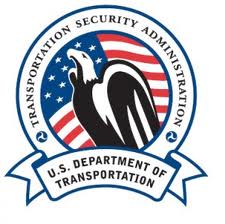 Homeland Security and Auto Glass repair
By Rick on January 10, 2011
Topics: Auto Glass, Insurance, Technology
Categories: Insurance Help
The other day while traveling through the airport, I noticed a TSA agent take an iPhone from an airlines customer. At first I thought he was going to confiscate it, but then I remembered seeing on the airlines' website, that you could transfer you're boarding pass to your smart phone with one of their mobile apps. So after viewing his electronic boarding pass, he was able to go on his way. I thought, "What an efficient way to provide a great customer service experience using technology."
Buy Local
As a locally owned business, we are always trying to find ways to make our customers' experience better and faster. They are very busy and have little time to sit on the phone which is why we always assist in the process. It has always been my goal to be on the leading edge of technology. The only problem is much of this technology has only been available to much larger national chains, even though Statistics show that most customers prefer to deal with locally owned and operated businesses.
Many insurers use third party administrators (TPA's) that act as the "gatekeepers" of the electronic claims process. Many of these TPA's have ulterior motives and are sometimes competitors of the locally owned auto glass or windshield repair shop of choice. This potential conflict of interest can negatively affect the customers auto glass claims experience. It is the consumer that has suffered the loss so it is our duty as an industry, insurers and vendors alike, to improve the process for our customers.
A Better Customer Experience
Recently the Independent Glass Association (IGA) decided to take a step forward in providing a better experience for all parties involved. They realized that an electronic claims dispatching standard needed to be developed. Eliminating the road blocks and allowing direct access to the insurers would make for a more pleasant customer experience. Last year eDirectGlass, an internet based application and solutions provider, joined the American National Standards Institute (ANSI) in an effort to develop such a standard. The IGA realized that this was the "fastest vehicle" to get us to where we needed go. I applaud the IGA for this decisive move and their commitment to unifying the industry by inviting all POS providers, vendors and trading partners to the table.
If internet-based mobile technology is safe and secure enough for Homeland security, there is no reason it shouldn't work for the auto glass industry as well. At Rapid Glass we look forward to supporting this effort on behalf of our insurance trading partners and mutual customers.